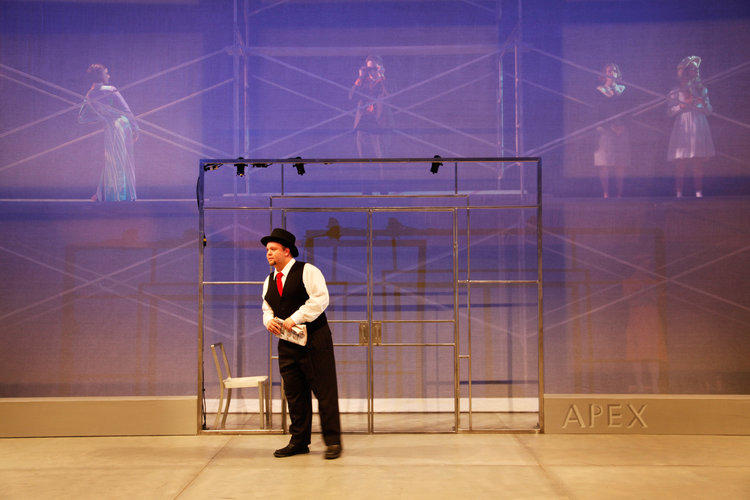 photo credit: Eric Melzer
associate producer for:
Super Monkey (2009)
physical theater
A devised piece of theater created out of improvisational exercises by the ensemble of JonFerguson Theater. It explored the lives of tenants in a chic modern high rise who feel very avant garde but are revealed to not be as evolved as fully as they would like society to think. Like a diorama at a natural history museum, Super Monkey highlighted humanity's lack of evolution.
10 performers
produced JonFerguson Theater and The Guthrie Theater